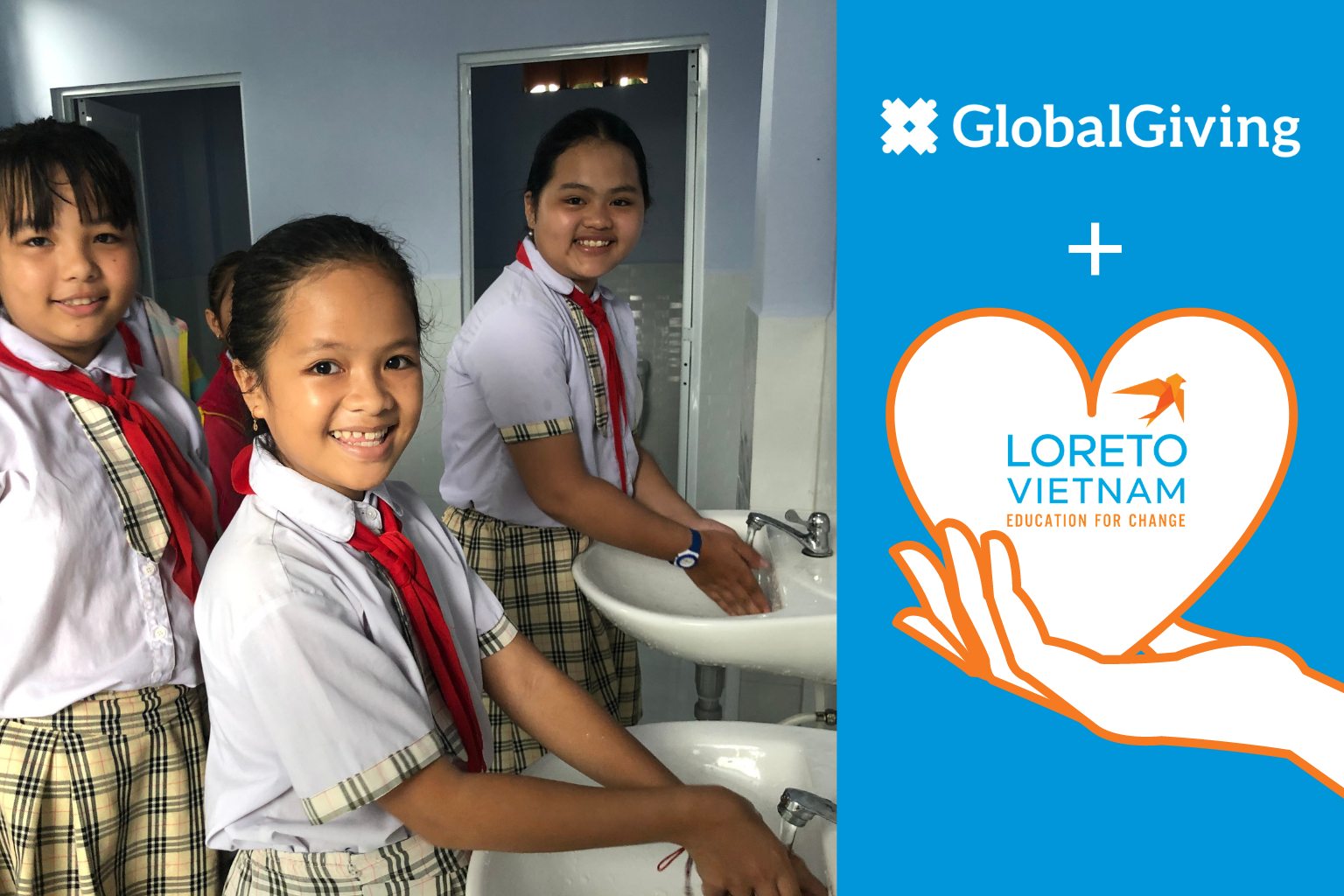 Support School Sanitation project on Global Giving
Small acts. Big impact.
School sanitation for better lives and education.
Across the globe, more than 4.2 billion people live without access to a safely managed sanitation system (UN, 2020). According to a 2019 report by Vietnam's Ministry of Education and Training, 42% of primary school toilets lacked basic standards. In many of the schools Loreto Vietnam work with, an estimated 1,000 students share approximately six toilets. Unhygienic conditions and a lack of bathrooms mean children have to use the bushes or rubbish collection sites instead. Safe water systems are not provided, so many schools have to collect unclean water from the nearby ponds, increasing the risk of hygiene-related disease. Many school toilets have no formal separation for boys and girls, no doors, and no ventilation.
Under our School Sanitation and Health Education Program, we are collaborating with the crowd-funding platform, Global Giving, to raise funds for our project 'School sanitation for better lives and education.' Our solution includes:
Renovating toilet blocks for disadvantaged schools in the Mekong Delta region.
Setting up safe water and sewerage systems.
Providing health promotion and education modules.
Measuring impact and disseminating policy and program advocacy results.
"A toilet is not just a toilet. It's a life-saver, dignity-protector and opportunity-maker." – United Nations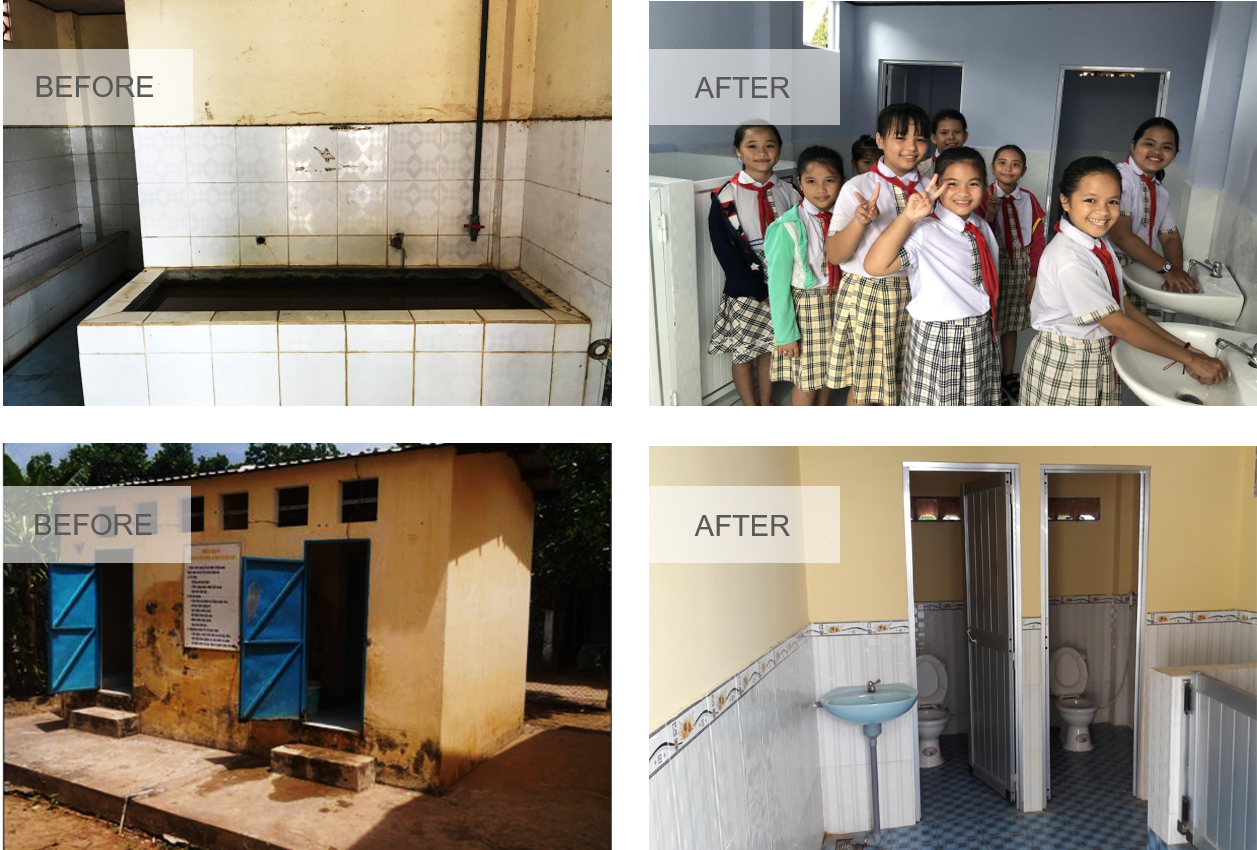 Access to clean water and safe hygiene facilities is a fundamental human right. Join us in supporting this initiative by sharing it with your networks, families, and friends. Let's create positive change for disadvantaged children in Vietnam.

Click the following button for further information.