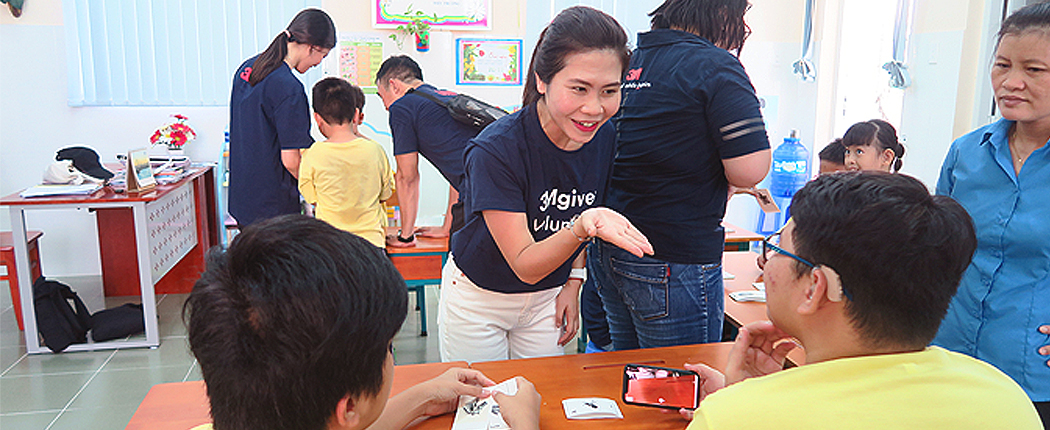 Volunteer
Ready to make a difference? We cannot do our vital work without you. Devoted volunteers play an essential part in delivering access to education, effective learning environments and in transforming the lives of young people and communities throughout Vietnam.
INTERNATIONAL VOLUNTEERS
As a capacity building organisation, Loreto Vietnam welcomes volunteers with relevant experience who are prepared to commit to a minimum of 6 months with Loreto Vietnam, operating out of our office in Ho Chi Minh City, alongside our core team. We seek individuals who have skills in design, fundraising, communications, marketing, event management or education.
Notes regarding costs:
Our volunteers need to be self-sustaining and are unpaid. All expenses related to travel, insurance, accommodation and living while with Loreto Vietnam need to be paid by the Volunteer or their supporting institution.
Visas and other travel necessities are the responsibility of the Volunteer both financially and administratively.
MAKE AN ENQUIRY
 
LOCAL VOLUNTEERS
We depend on our core team of enthusiastic and committed volunteers to support us in event management, fundraising, I.T., graphic design, marketing, communications and office administration.
If you have these valuable skills, a determination to make a difference and can commit to Loreto Vietnam for at least two to three months, please get in touch.
MAKE AN ENQUIRY