ABOUT US
Loreto Vietnam is an INGO that focuses on education and capacity building in Vietnam by directly addressing Sustainable Development Goal #4: Ensure inclusive and equitable quality education and promote lifelong learning opportunities for all.
Loreto Vietnam exists to empower disadvantaged children and communities in Vietnam through the provision of inclusive and equitable education.
Our projects range from building classrooms and providing computers, books, and learning resources to distributing bicycles and helmets; from renovating safe and clean toilet blocks and promoting inclusive education, to various capacity building initiatives. Loreto Vietnam works side by side with donors, local partners, teachers, students and families; together we strive to seek access to quality education for vulnerable children; for their future and that of their communities.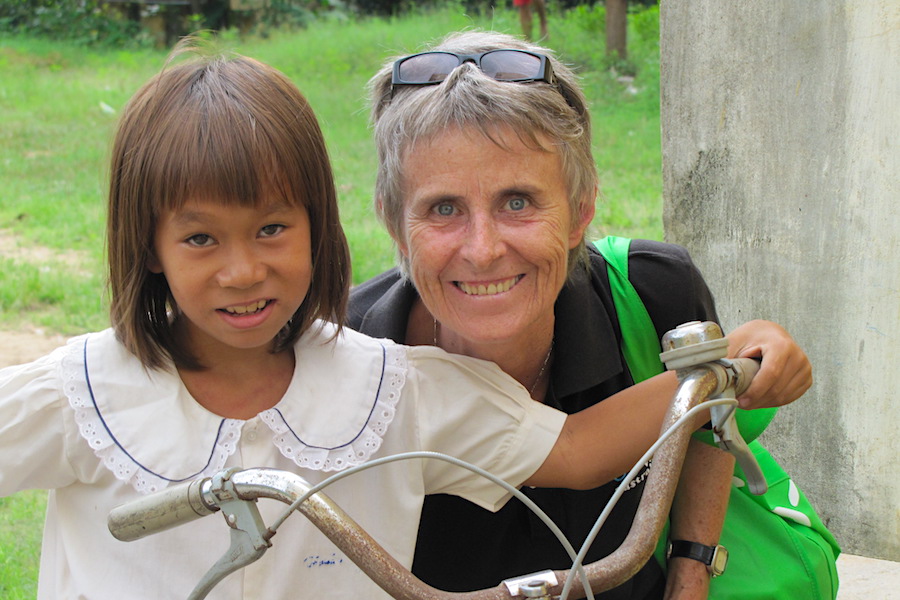 OUR HISTORY 
When eating a fruit, think of the person who planted the tree.
Ăn quả nhớ kẻ trồng cây
– Vietnamese proverb –
Loreto Vietnam, originally known as the Loreto Vietnam Australia Program (LVAP), was founded in 1997 by Sister Trish Franklin IBVM AO, a charismatic and gifted educator from Australia. Trish is a member of the Institute of the Blessed Virgin Mary (IBVM), a Catholic order of nuns known worldwide as the Loreto Sisters.
Trish was drawn to Vietnam initially through her work with Vietnamese refugee communities in Thailand; ultimately she would spend more than 20 years of her life supporting poor and vulnerable children in Vietnam. As a brilliant teacher herself and with the inspiration of Loreto's worldwide commitment to education, Trish established LVAP in Ho Chi Minh City as an organisation with a clear focus on 'lifting learners into the future'. Trish's belief was that the human right to an education could transform individual lives and whole communities and so bring about lasting social change.
Over the last 23 years Loreto Vietnam has developed into a respected trusted and successful INGO. Its work has focused on supporting children living with disadvantage, particularly those with disabilities or impacted by severe poverty. From initially supporting young people living on the streets and responding to their immediate needs, to establishing kindergartens for early childhood education and schools tailored for children with special needs, Loreto Vietnam moved to the expansion of a broad range of programs which would ensure access to quality education for children in need.  Through developing partnerships with schools and government, capacity and sustainability have been enhanced in local communities and improved educational outcomes for children have seen dreams come true in so many families, where school graduations, employment gained and tertiary studies commenced have been made possible.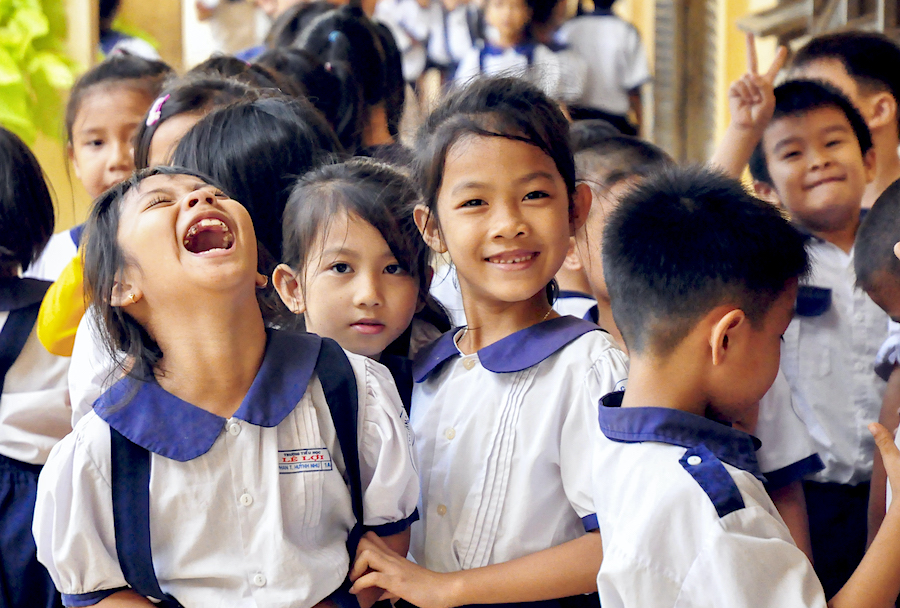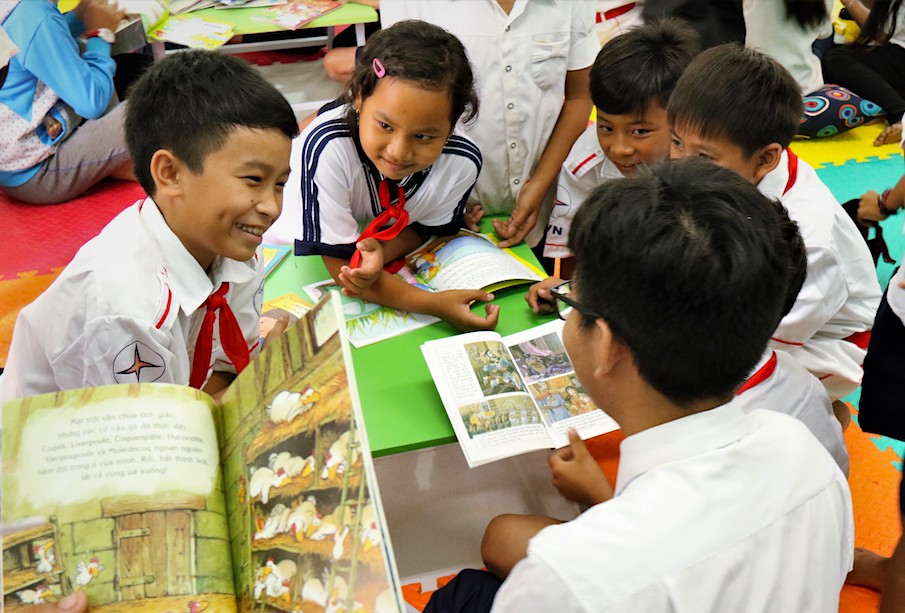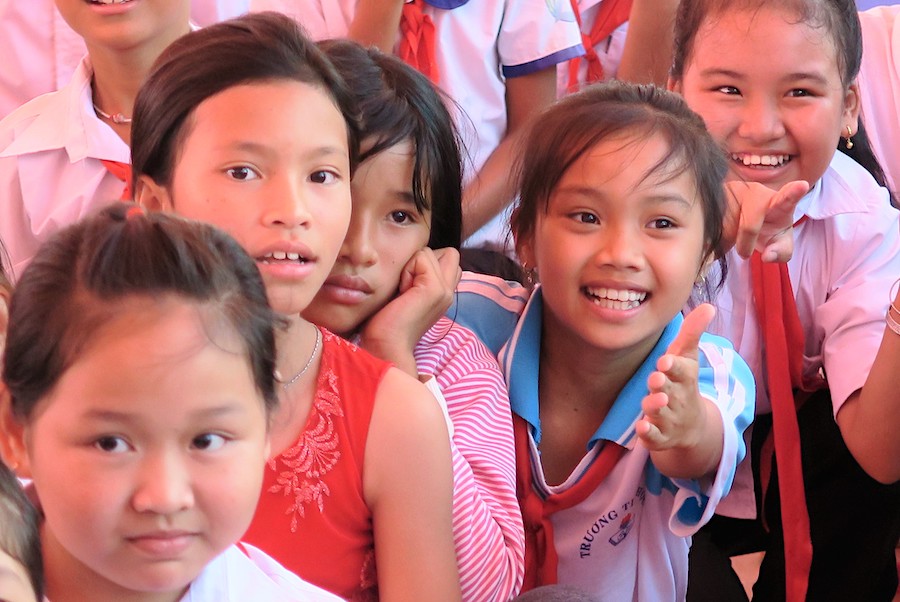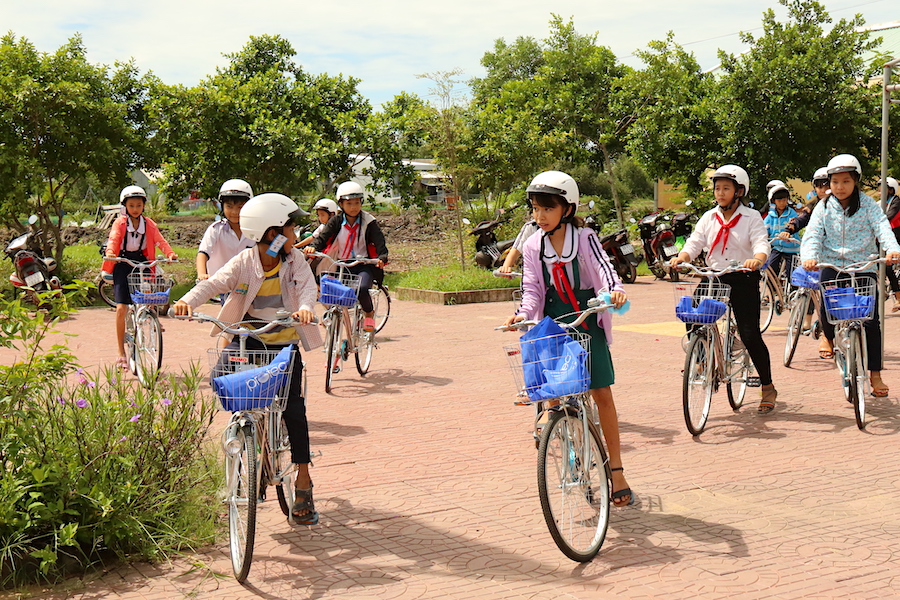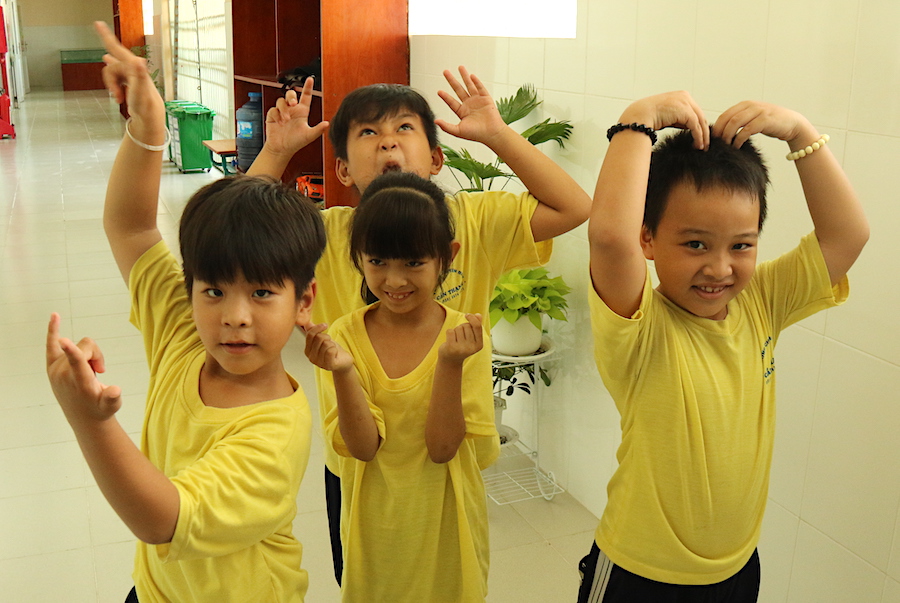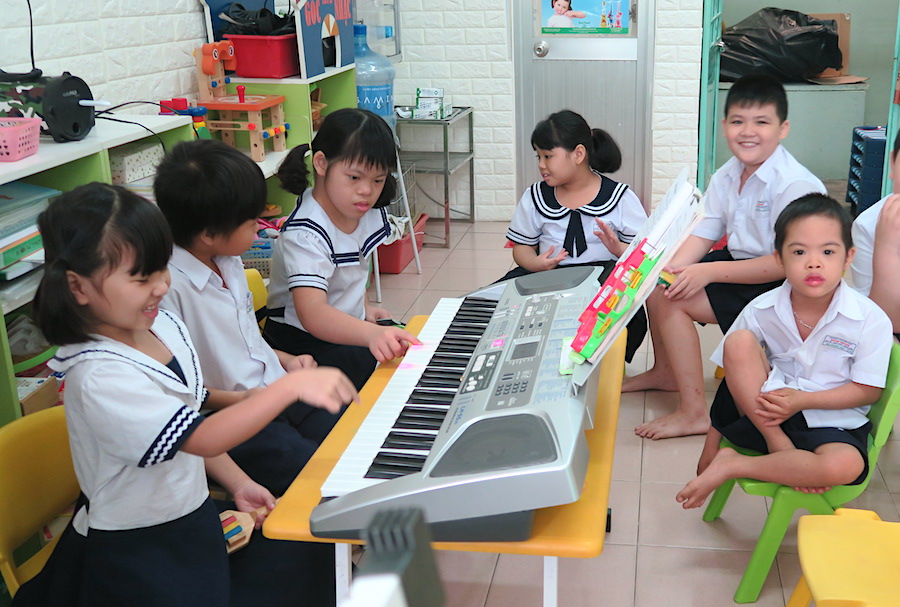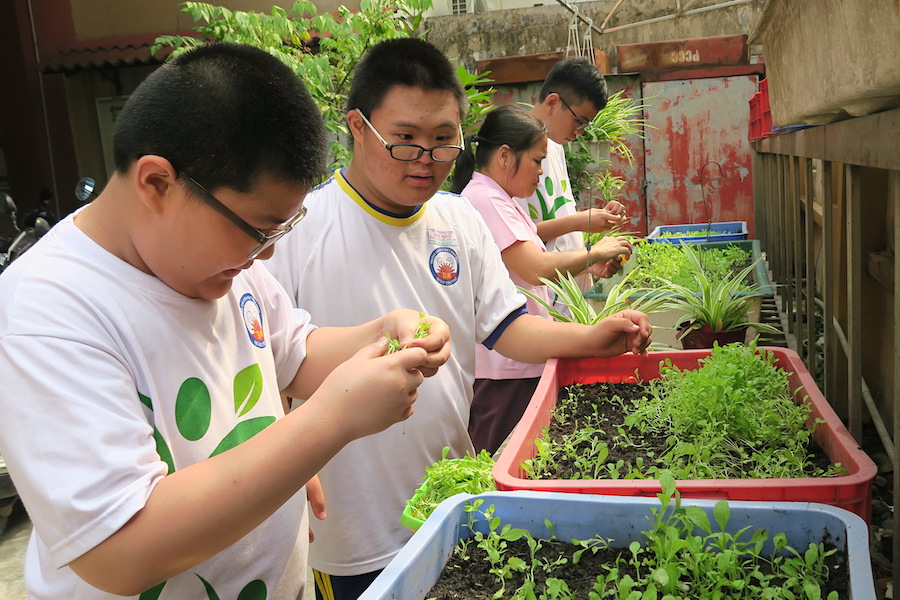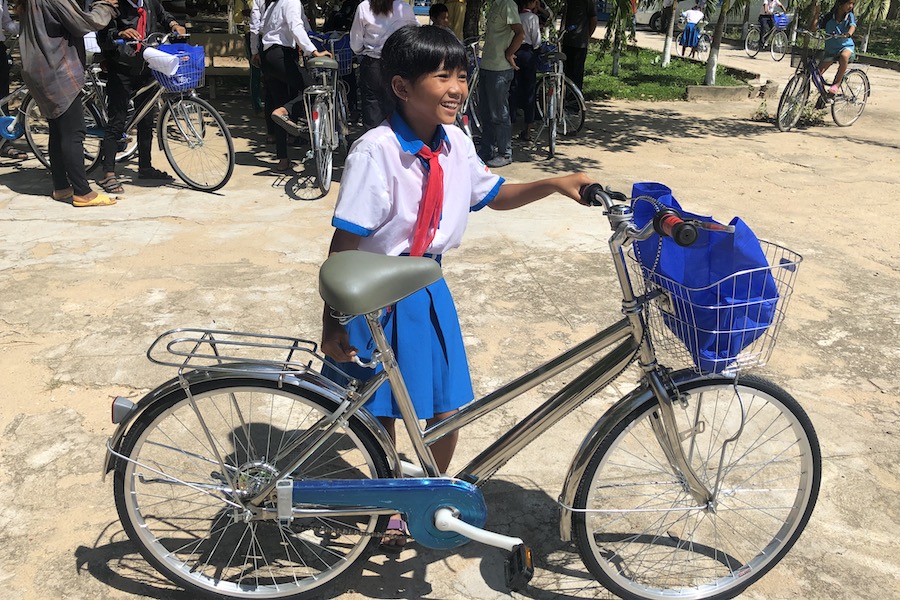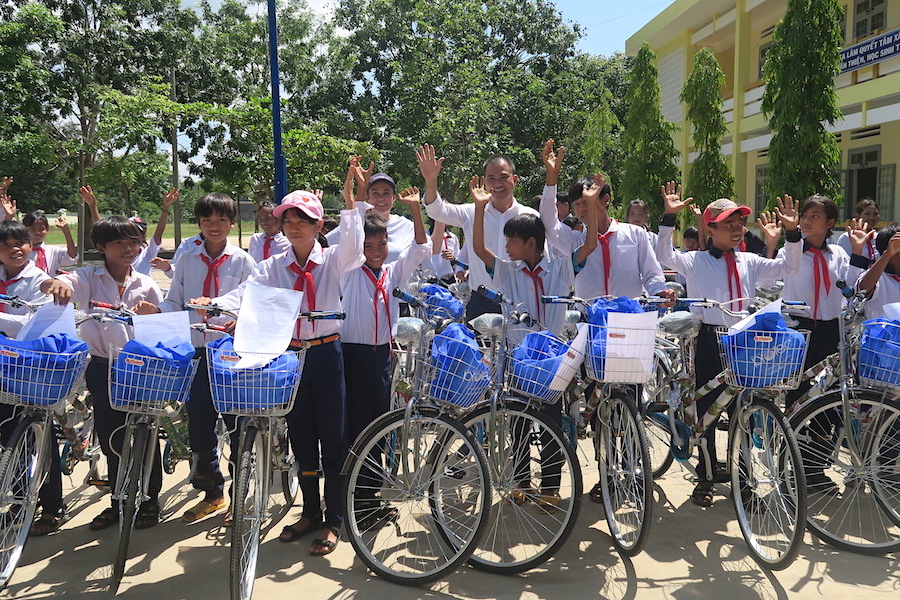 In more recent years Loreto Vietnam's work has spread beyond Ho Chi Minh City to five rural provinces where other INGOs did not operate; in these areas, the construction of new school buildings, the renovation of toilet blocks, opening of friendly libraries, numerous bicycle drops and support for teacher training and student wellbeing has ensured that children in these poor communities have had their educational opportunities reshaped.
With the dedicated work of a small team, the generosity of donors both in Vietnam and abroad, and the ongoing support of the Loreto community in Australia, Trish's vision for Loreto Vietnam as an organisation which would bring about long term sustainable change through education based on the values of freedom, justice, sincerity joy and truth, became a reality.  Over 70,000 children and their families have had their lives impacted through projects designed and implemented by Loreto Vietnam.
In 2005 Trish's work was recognised by the Australian government through the awarding of an Order of Australia. In 2015 Trish was presented with the highly prestigious Friendship Medal, on behalf of the President and Prime Minister of Vietnam. The Friendship Medal is the highest official recognition that a foreigner in Vietnam can receive, awarded on rare occasions to "Foreigners and collectives of foreigners (who) have made great contributions to building, consolidating and developing the friendship between Vietnam and other countries in the world." In 2018 Trish was awarded an Honorary Doctorate by RMIT Vietnam.
Since 2015 and Trish's retirement to Australia, Loreto Vietnam has been run by dedicated local staff with the leadership of an Executive Director and under the governance of an Advisory Board with members from Vietnam and abroad. Mr. Viet Dung Nguyen as Executive Director today shares the passion and energy of Trish's original vision as he seeks to continue her legacy and steers Loreto Vietnam into the future.
 
Be seekers of truth and doers of justice.
– Mary Ward, Foundress of the IBVM –