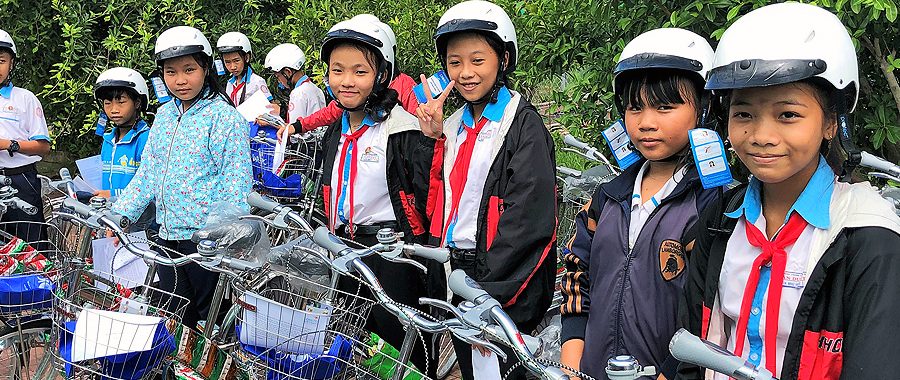 Wheels for Education
Attending school and accessing quality education is the right of every child.
For many reasons, the way to school is more difficult and challenging for some children, particularly those in remote and rural provinces. Without a vehicle or other means of transport, it takes some students hours to walk to and from school. Day by day, regardless of the weather, often walking through the strong midday heat or wading through muddy roads in rainy season, many students can struggle on their physical journey to pursue knowledge.
To shorten the distance to and from school, reduce the burden of physical challenge for these students, and improve school attendance, "Wheels for Education" was brought to life. Through Loreto Vietnam students are provided with a bicycle and helmet, a practical tool for their access to education and often a resource for the whole family.
A donation of $100 provides one bicycle and helmet set.
Since its initiation, the Wheels for Education program has delivered more than 3,500 bicycle and helmet sets and more than 4,000 students and teachers have benefited from the accompanying road safety training.
Make a donation