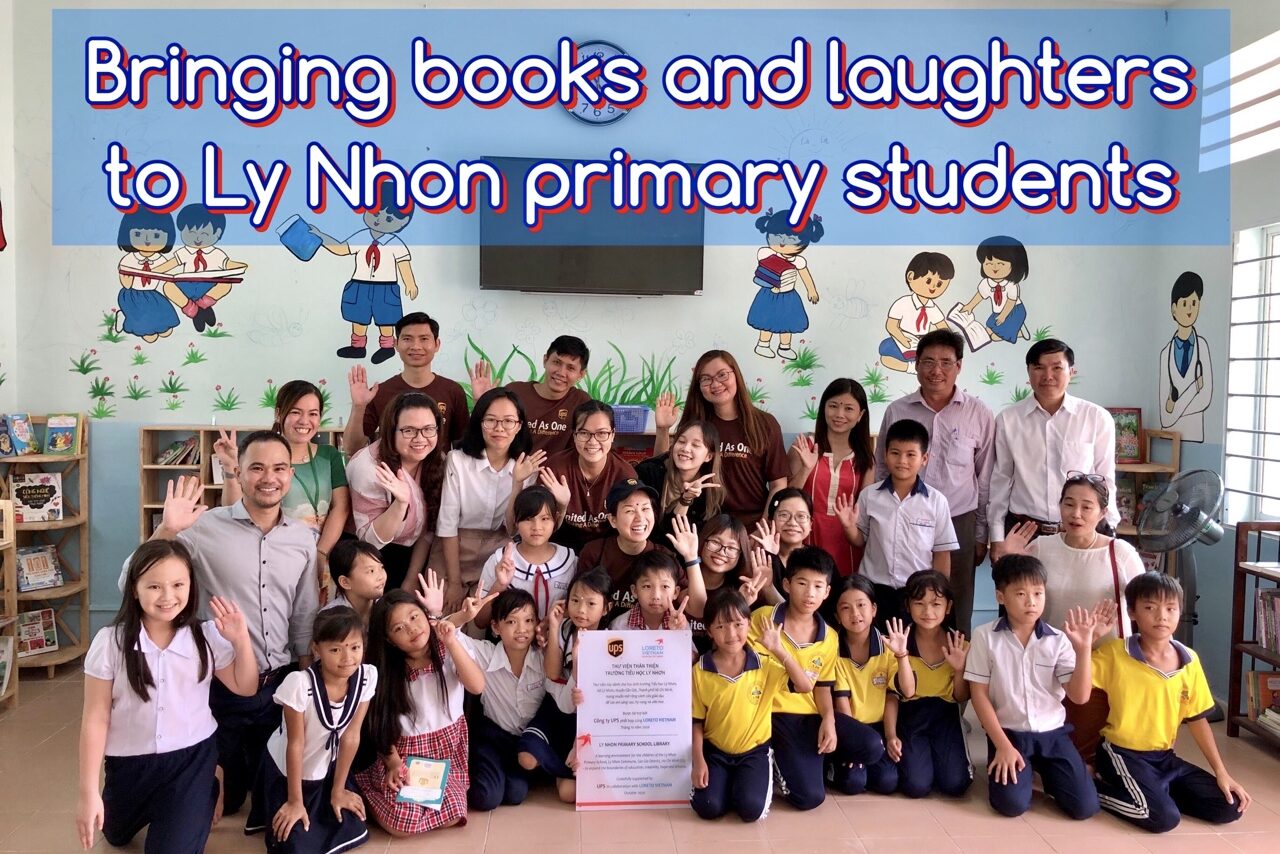 Books for Education. Books for Tomorrow.
On all our journeys to disadvantaged communities, we always meet eager learners who are striving for any educational opportunities. And that's made our vision and missions towards Education for Change.One of our recent highlight trips was that to Ly Nhon primary school, a small and beautiful facility, 2 hours of drive, and a ferry ride from HCMC. Let's see the short video to see how happy our kids are to meet their new "friend", a colorful and resourceful library. Also, have a look at the wall paintings drawn by lovely aunts and uncles from our donor UPS and our partner HCMC Union for Friendship Organisations.
Thank you for a meaningful trip to bring more colors, more books, and more hopes to our children on the way to fulfill their education dreams. Read more about our Book for Education program here.