Accessing a Better Education
Loreto Vietnam focuses on education and capacity building in Vietnam by directly addressing the UN Sustainable Development Goal #4: Ensure inclusive and equitable quality education and promote lifelong learning opportunities for all.
To achieve this goal, the first and most important strategy is providing adequate access to education for those in need. This starts with rebuilding and renovating a school, kindergarten or playground, or building and equipping a safe and hygienic toilet block for a school community. Supporting access to education might also be as simple as providing a disadvantaged student living far away, a bicycle and helmet set to help them easily ride to school each day.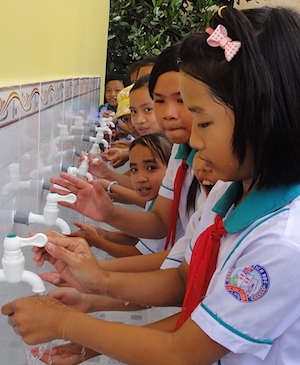 School Sanitation and Health Education
Access to clean water and basic sanitation is the right of every child. In remote areas of Vietnam, many children have limited access to clean water supplies, making them vulnerable to diseases caused by…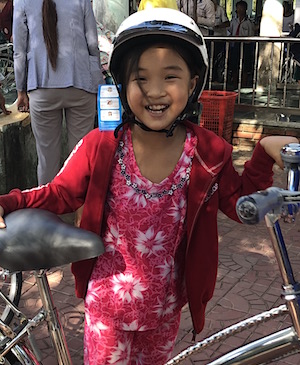 Wheels for education
Attending school and accessing quality education is the right of every child. For many reasons, the way to school is more difficult and challenging for some children, particularly those in remote…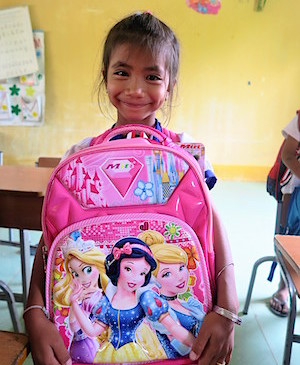 School Packs
Many families in rural areas of Vietnam struggle to make ends meet due to daily family circumstances.
Seasonal employment, unemployment, low-paying jobs, poor housing, having…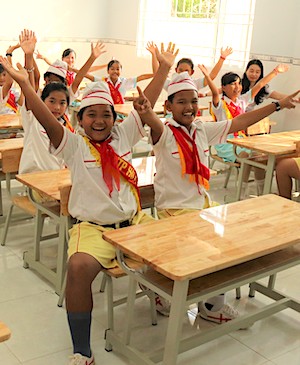 School Renovation
The programs of Loreto Vietnam aim to provide equitable access to quality education for disadvantaged children and communities in Vietnam. We work through consultation and the establishment of….