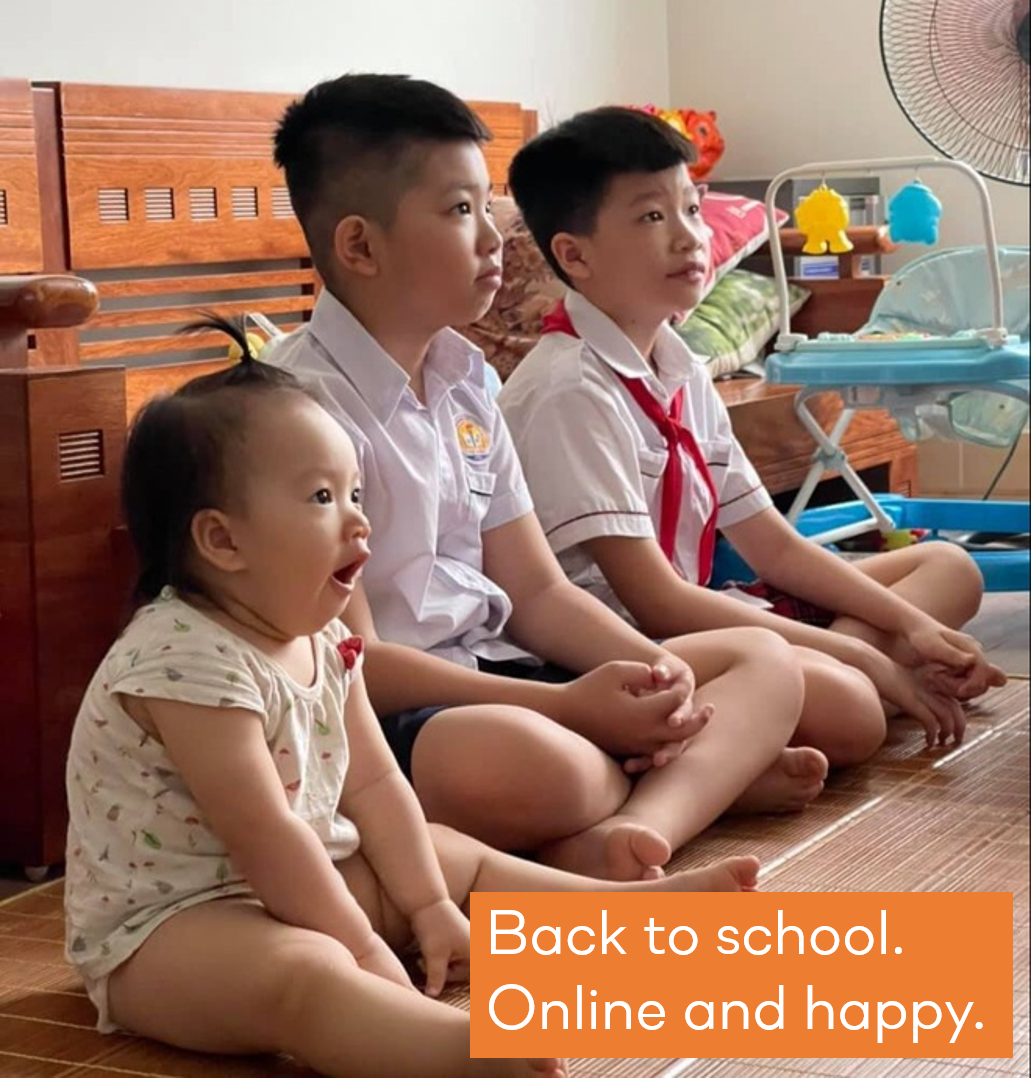 Have a safe and great school year!
This humorous photo was shared by Mr. Tran Diep about the 1st ever online "back-to-school" ceremony of his two sons at Year 5 and 6. His 15-month-old daughter was so excited about this online event that she skipped her sleep to join with her brothers.
Like Diep's three children, millions of students across Vietnam happily attended the special events amid the current COVID's severe wave. We all could not wait to see our teachers and friends again after months of social distancing.
For the last two years, this global pandemic has been the biggest test to human beings' physical and mental health as well as an unprecedented challenge to all our visions, missions and life values. However, this pandemic also brings us more opportunities to realize who and what we need the most and reflect on what we have been doing and how we can live better and contribute better. Bread or book? It is hurtful for millions of families and parents without any job or income to sacrifice their children's education for urgent daily needs. As a result, it became clearer and stronger to Loreto Vietnam and our partners to take as quick and as many actions as possible so that no one, especially no child should be left behind in accessing quality education. We have been working with local authorities and schools to support most-in-need students in the region with school packs including textbooks and learning resources; screening sick students from orphanages and providing medical resources; supporting special schools with safety and hygiene products as well as nutrition packs; initiate health insurance scheme for poor and fragile students; and many other initiatives.
These contribute to keeping our Loreto spirit alive to ensure social justice for all and education for all. This crisis may still go on but our heart, passion, and commitment will go on stronger.
Photo source: Zing news