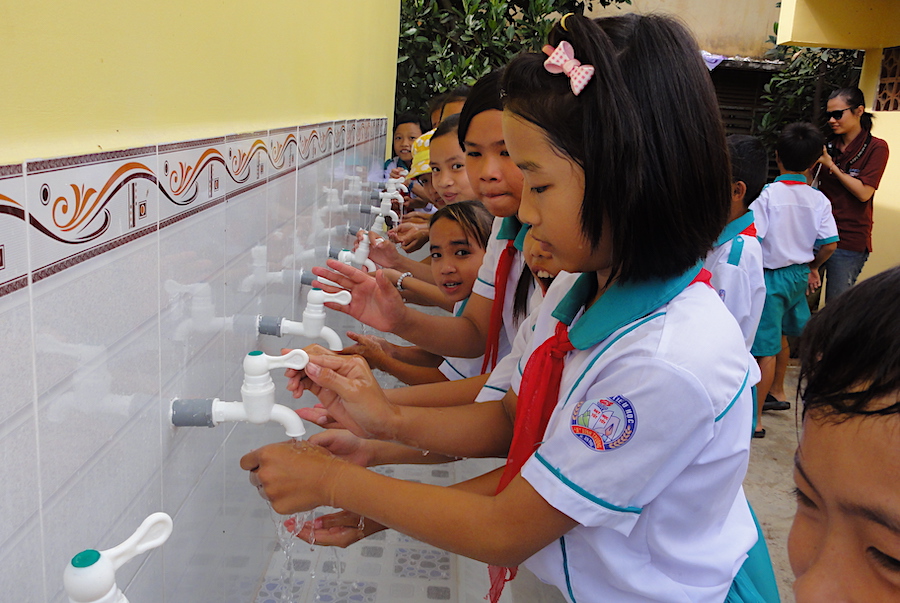 World Toilet Day and the essence for sustainable development!
"A toilet is not just a toilet. It's a life-saver, dignity-protector and opportunity-maker. Whoever you are, wherever you are, sanitation is your human right"
– United Nations
Sharing the spirit of World Toilet Day, 19 November, Loreto Vietnam understands the importance of clean water, basic toilet, and good hygiene for the survival and development of every human beings, especially children. However, children in remote areas have very limited access to safe water and sanitation facilities, making them vulnerable to many killer diseases.
As an effort to resolve the problem, Loreto Vietnam has been implementing Toilet Blocks and Health Education projects, offering students and teachers with safe and hygienic toilet facilities including separate sections for girls and boys, wash basins, water storage tanks, sanitized tile areas for easy cleaning and so on. Health posters and paintings are displayed to enhance awareness health, hygiene and appropriate toileting practices. Teachers and students also join in-class talks and discussions on how to keep the school including toilet areas safe, clean and green.
A life can be saved by a small act of generosity. If you want to create impact, join us.