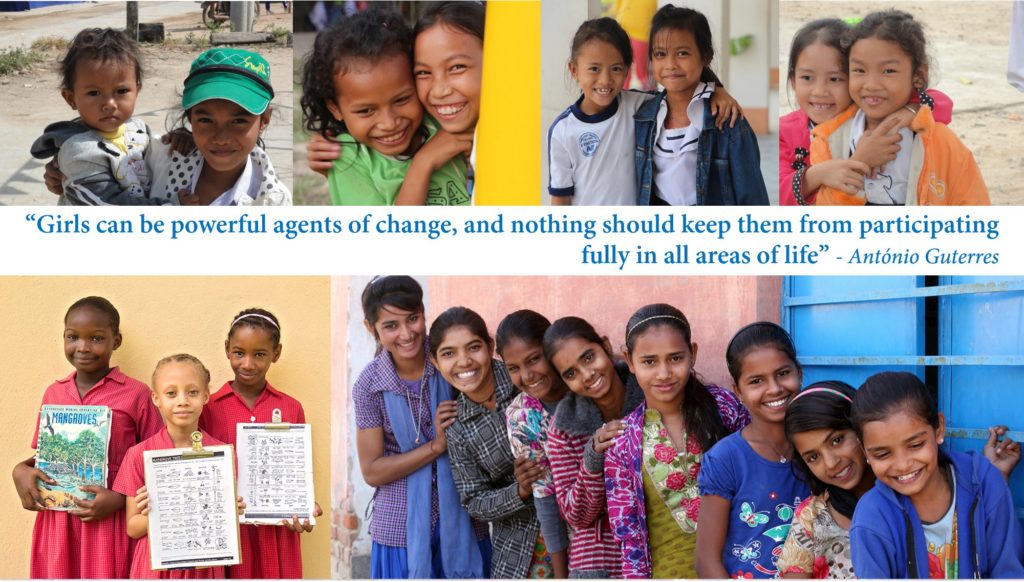 Celebrate the International Day of the Girl Child, 11 October!
"We need to uphold the equal rights, voices and influence of girls in our families, communities and nations. Girls can be powerful agents of change, and nothing should keep them from participating fully in all areas of life. "
— UN Secretary-General, António Guterres.
Girls are seeds of hope that will create and embrace powerful and sustainable impacts in the time to come. Loreto Vietnam, since 1997 have been committed to supporting by all means girls' participation and contribution to development issues, especially equal access to safe and quality education.
To celebrate the International Day of the Girl Child, Loreto Vietnam would like to call for public support in joining hands with us to empower every girl child. Feel free to share with us how do you think of girls' role in family and community nowadays? Be an advocate for girl empowerment!