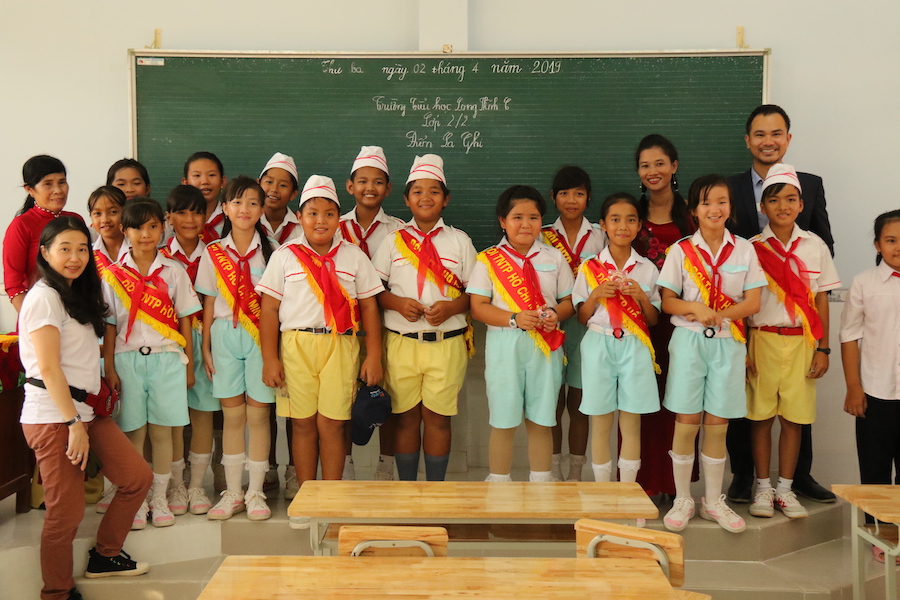 A New School. A Bright Future.
Loreto Vietnam and BDA Partners were so proud to join the opening ceremony of the classroom construction project in La-ghi subcampus,
Long Vinh C Primary School, Duyen Hai District, Tra Vinh Province in April 2019.
This meaningful project is to provide a safe and friendly learning environment through the renovation and enhancement of old classrooms to prevent further flooding and deterioration issues.
Investing in educational infrastructure will enable opportunities for an increase in the literacy levels within the area; improve retention rates of primary students into high school and other training; and see potential long-term improvement in the economic and social contexts of individual students, their families and their communities.
Let's watch the short
clip to "visit" this new school and its beautiful smiling kids.