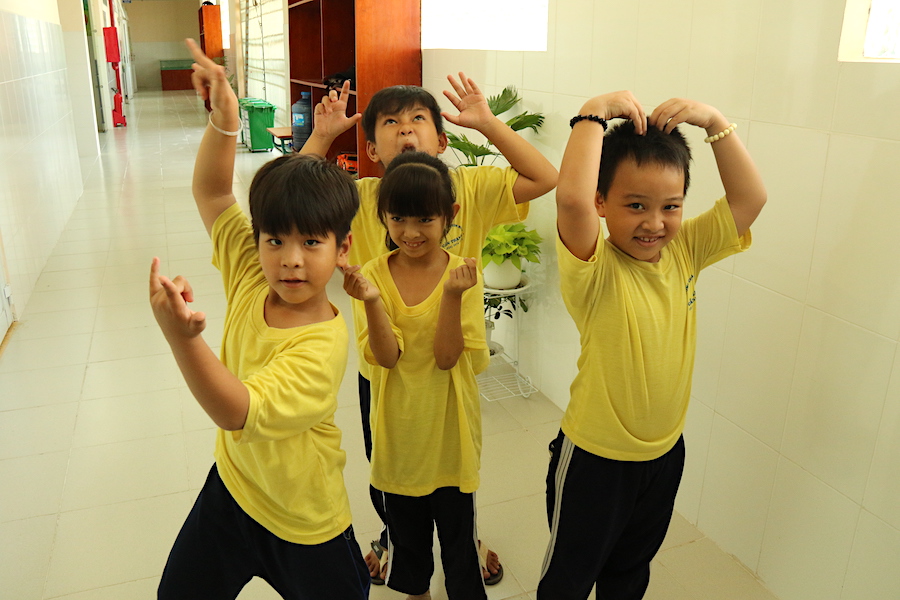 Dancing with the Stars
We're so moved and proud to support the meaningful initiatives of promoting Inclusive Education and ensuring equitable access to education (including socialization and life skills) for students with special needs within the Can Gio district of Ho Chi Minh province.
Loreto Vietnam and Premier Oil family had the biggest challenge in our lives "Dancing with the stars". These little stars are lovely students of Can Thanh Special School. And who won, you can guess. How could we beat such talented angels?
Since 1997, Loreto Vietnam has supported nearly 30 special schools and centers of more than 5,000 students with intellectual disability, Down syndrome, cerebral palsy, autism, hearing/visual impairment, and so on.
All the students' well-beings are ensured with improved intellectual levels. In addition, quality of teaching and parent counselling is promoted for better coordination. Finally, some vocational programs help train and connect the students with livelihood opportunities to support themselves and families.
Come dance with us.