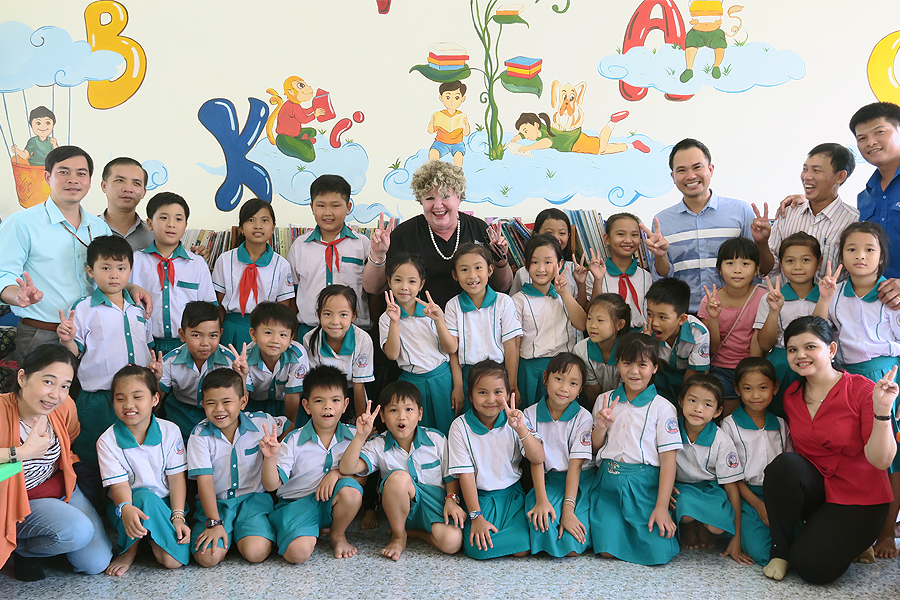 Read More Books, Make More Friends
A good book is a good friend. That is Loreto Vietnam's motto for the last 22 years under Books for Education Program. We aim to:
Provide a more child-friendly, clean, and well-equipped learning space; 
Encourage the development of lifelong reading habits; 
Improve literacy levels and education quality
In May 2020, we are so happy to join with our donor and friend, Australian International School's leadership team to visit the A Phuoc Hung primary school for the opening and handover ceremony of a new and beautiful library. Let's see the clip to enjoy the happiness and excitement of our children to meet their new "friend" for the first time.
Thank you, Loreto family, donors, partners, and friends for making our children's dream come true.