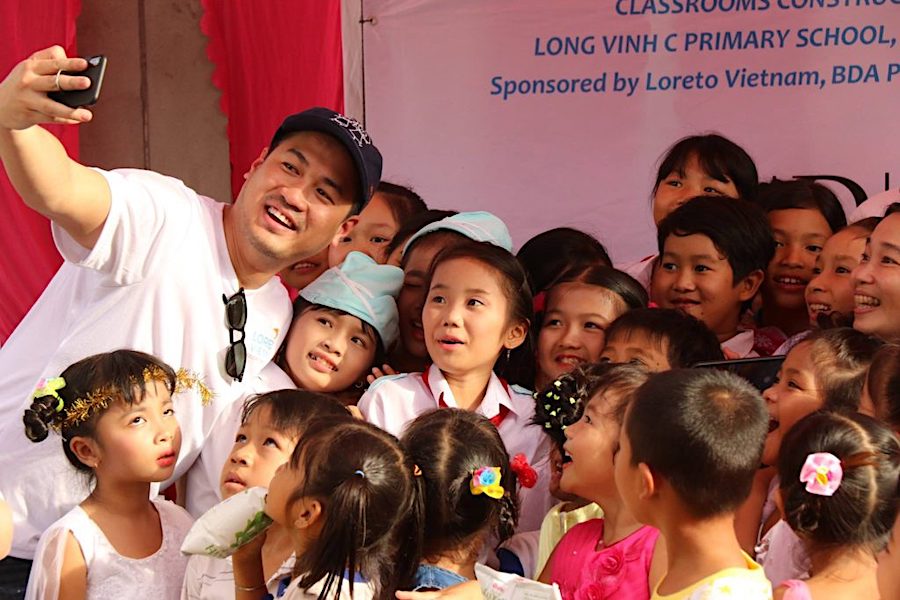 Welcoming a New Learning Space in Tra Vinh
The costumes were colourful, the songs were upbeat, smiles were abundant, and the students shone as they led the gathering of the La Ghi campus, Long Vinh C primary school ground breaking ceremony in Duyen Hai district, Tra Vinh on 15th November 2018.
The Loreto Vietnam team accompanied by Philip Nguyen (Ambassador) and Mai Quang Tri (Advisory Board member), were impressed with the student led proceedings to officially commence the building of a three-classroom block at the isolated La Ghi sub campus.
The principal spoke of the importance for the students of her school to be able to regularly attend a school, which provided a safe, clean and inviting learning environment. With a high percentage of the student population being from poor families and of Khmer ethnicity, the challenge to retain students is significant for the teachers and management of the school.
With the support of BDA Partners, Loreto Vietnam is building new classrooms to enable the students to attend class in a safer environment. Continuing their education journey will increase their future opportunities for employment and improved economic conditions for the whole family.